Johanna Sinisalo (FI)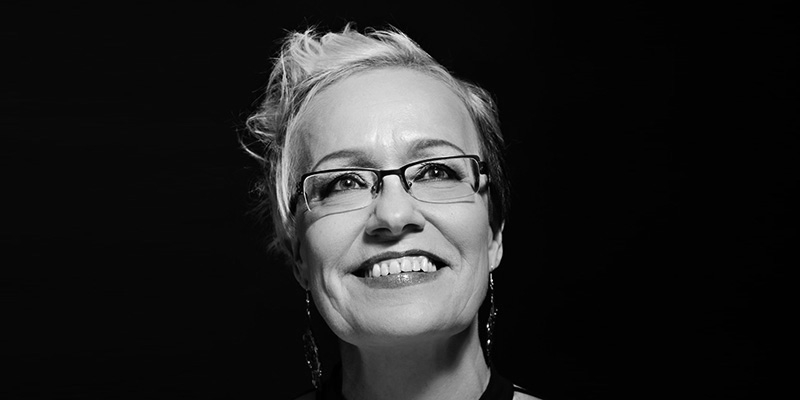 Photo: Katri Kallio.
The Finnish writer Johanna Sinisalo made her debut in 2000 with the creative and critically acclaimed novel Not Before Sundown, which consists of newspaper articles, folk tales, different perspectives, and a young man who becomes friends with a troll child. Since then Sinisalo has published novels like The Core of the Sun and The Blood of Angels.
In her novel The Blood of Angels, the beekeeper Orvo reads about the phenomenon 'Colony Collapse Disorder', where a colony of bees disappear and leave the queen behind. This will lead to food shortages and war-like conditions in the US, but everything looks normal in Orvos own colonies, until he finds a dead queen bee. The Blood of Angels is a novel that invites the reader to reflect on our relationship with nature and human fragility. 
In May 2023 a new novel by Johanna Sinisalo will be published in Danish.